Post by roach on Apr 13, 2020 21:10:01 GMT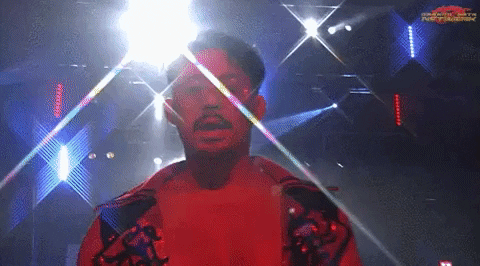 Name: Eita

Nicknames:
Millenial God/Generation Destroyer

Hometown:
Osaka, Japan
Height:
5 ft 7 in.
Weight:
165 lbs
Age: 28
Alignment:
Smug Heel

Wrestling Style:
Cruiser. Eita utilizes his incredible speed for a strong running offense. He also utilzes many dives to his offense as well as an abundance of flash pins. Occasionally when he's in danger he'll look to his hoss of a friend, KAZMA SAKAMOTO at ringside for some assistance, regardless of any rules that should be preventing them from doing so. Eita and KAZMA will try and find any way around them.
Biography:
Eita is a self-indulgent, egotistical prick with a purpose. Many years ago he was sent on a training excursion to Mexico. He excelled and was one of the most talented young wrestlers in the company, but he was given no opportunities. Instead, he was kept down the card no matter how many victories he got. The uppercard was reserved for the established legends, the 50 year old men past their prime that now only relied on name recognition. They continuously told Eita he had to wait in line, that he was too young, that he'd be ready in a few years. Well, Eita got tired of it. He knew he was among the most talented and he didn't keep quiet about it. Despite being limited to the lowercard, his ego never wavered. With each victory and each old-timer telling him to wait, he got more and more disrespectul and more and more boastful. He made sure to spit in the face of all those legends that told him to wait before he left Mexico and traveled up the border. He established himself on the indies as somebody that does not give a shit what anybody says to him, no matter how wise or experienced they are. He views himself above everyone, especially any veterans of the business. In fact, he's made it his purpose to target and take out those veterans out of spite for what he experienced in Mexico. He has labeled himself a god and that he must now subject old-timers to their mortality. He has come to EWA to establish a new generation.

Manager/Valet:
KAZMA SAKAMOTO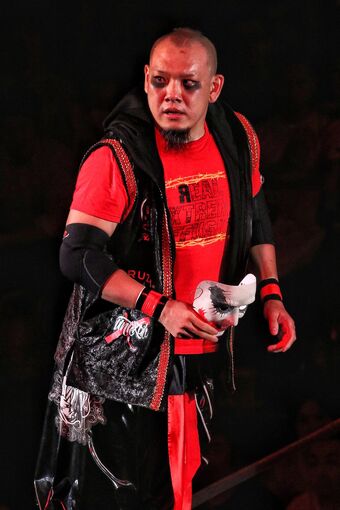 KAZMA isn't much of a talker, instead using brute force to get his words across. Eita keeps him around as something of a bodyguard. KAZMA is significantly older than Eita, being 37 years of age, but it's clear they share the same negative sentiment about the older generations as KAZMA experienced the same treatment during a 2-year stint in a major american promotion. He's been waiting a while for a chance chance to settle the score with these "legends" and by assisting Eita to the top he accomplishes his goal.
Entrance Theme: Moveset:
Eita doesn't have a typical moveset. Instead, he has a wide variety of big moves that can finish the match at any time. They're also much more likely to be escaped from or kicked out of than the normal finisher. He does however have one single move, used rarely, that is absolutely a match ender.
Big Moves:

Gamengiri
MEX (Double Knee Facebreaker)
Superplex
Millennial Missile (Missile Dropkick)
New Gen Bomb (Powerbomb)
Moonsault
Imperial Uno (Superkick)
Fujiwara Armbar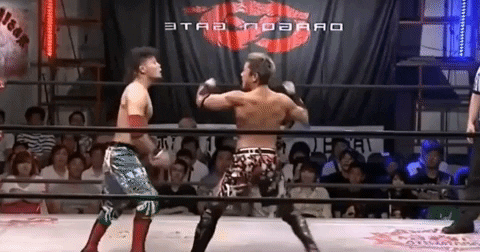 1991 (Schoolboy followed by Tiger Feint Kick to the back of the head)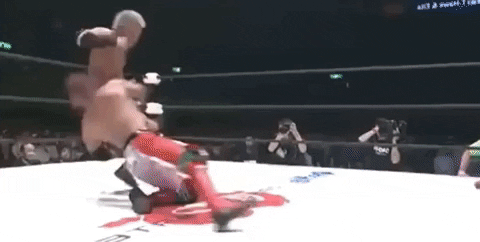 Casadora Driver (Wheelbarrow Victory Roll)
Alachofas (Figure 4 Kneelock)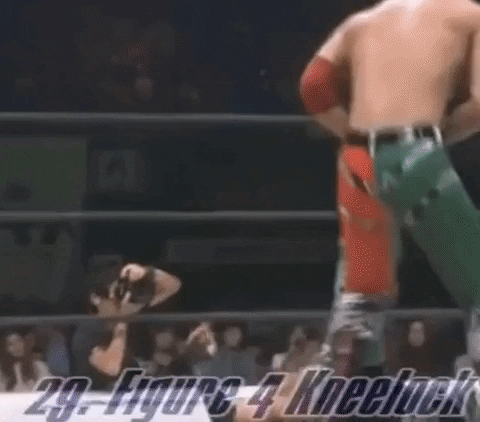 Lunar Eclipse (High-angle wrist-clutch inverted armbreaker sometimes while using his neck)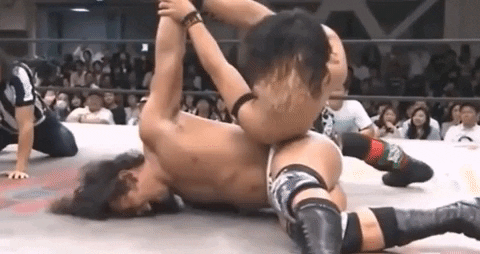 RETEACH (Hammerlock Argentine backbreaker flipped backwards into a facebuster)
Muerta de Una Generacion (Reverse Gory special flipped forward into an electric chair facebuster)
Hidalgo (Cross-legged single underhook vertebreaker)
Salamander (Avalanche casadora victory roll)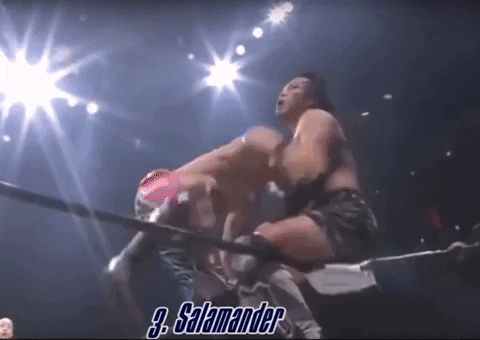 Numero Uno Beta (High-angle wrist-clutch sitout pin. If unsuccessful, Eita will usually transition into Numero Uno Alpha)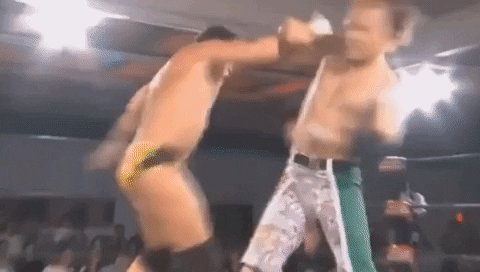 Numero Uno Alpha (Seated double leg nelson scissored armbar)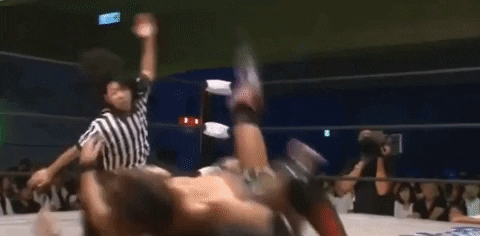 Finisher (Rarely Used):
Apocalypsis (Seated double leg nelson scissored armbar/Texas cloverleaf combination)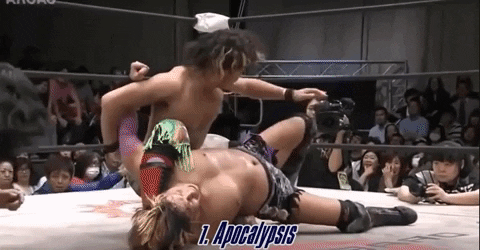 Statistics

Record:2-3
Submission Victories:1
Pinfall Victories: 1
Pinfall Defeats: 2
Match History

Civil War 4/19- Eliminated from Civil War match by Prince Albert
Fury 5/15- Eita def. Jose Estrada by Submission.
SLAM! 5/24- Eita def. Ultramantis Black by pinfall.
SLAM! 6/14- Jamie Noble def. Eita by pinfall.
RP History
4/17- Antiquated

4/18- Complacency
4/18- A Fitting Introduction

5/14- Distraught

5/22-Vulnerability

5/23-Reassurance

6/12- Broken Down

6/13- Blunt