Post by Karrion Kross on Feb 15, 2020 10:57:45 GMT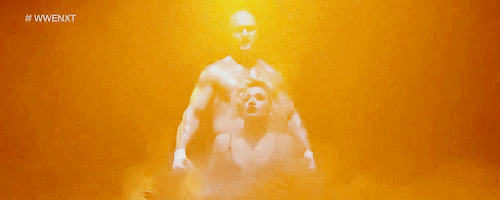 Wrestler's Name:
Killer Kross
Karrion Kross
Nicknames:
"Devil of Sin City"
"The Herald of Doomsday"
"Rey de la maldad" (King of The Evil)
Hometown:
Las Vegas, Nevada
Height:
6'4"
Weight:
264 Pounds.
Alignment:
Heel.
Wrestling Style:
He likes to fucking hurt people, regardless of their allegiances.
Manager/Valet:
Scarlett Bordeaux
Entrance Music:
"Doomsday Legacy."
5 Favorite Moves:
Exploder Suplex, Krossface, Rolling Kneebar, Mandible Claw, Spike Piledriver.
Finisher(s):
Doomsday Saito, Kross Jacket (Bararm Sleeper).
Killer Kross Win-Loss Record:
2-1-0
Karrion Kross Win-Loss Record:
0-0-0
Biography:
It is 100 seconds until midnight. Mankind is now closer to Doomsday than it has ever been before.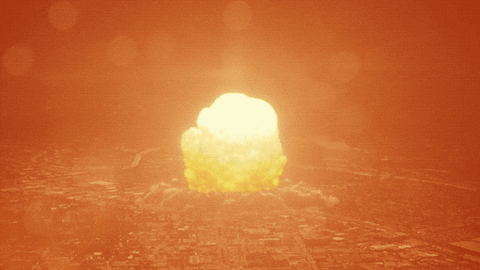 It was foretold and he is inevitable...
Killer Kross began life in the humble slums of a pre-gentrified New York City in varying locations from Brooklyn to Hell's Kitchen. Despite having spent much of his early days ravaged by poverty, Kross is said to have accumulated a vast amount of wealth competing in unsanctioned, underground fighting circuits where his supposed yet legendary undefeated streak was accomplished by dispatching anyone and everyone by any means necessary in malicious fashion.
Rumors of the supernatural constantly circulate around Killer Kross pertaining to his colossal physical abilities, his inhuman constitution for withstanding damage and his eerie affinity to acquire a surplus of confidential information on people, places and things at will.
There are those who seek to control him, capitalize on the cult following that he has acquired over the course of the last three years, but the elusive figure will never allow himself to be molded into the vision of another man, a society or its idea.
His exploits have made him a commodity the likes of which have rarely been seen before. Money, opportunities and everything in between have presented themselves endlessly.
But there was only ever one desired destination… The EWA.
The Tollman comes… and sooner or later everybody has to pay.
Tick Tock...